This is a finalist in Miss Australia.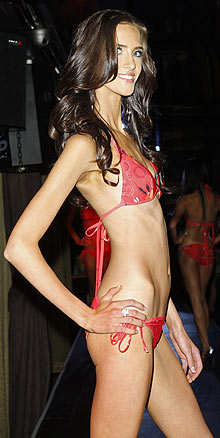 Health professionals said Sydney model Stephanie Naumoska, 19, who is 1.8 m (5 ft 11 in) tall and weighs just 49 kg (108 lbs), had a body mass index of just 15.1, well under the official 18 benchmark for malnutrition.
And that's attractive?